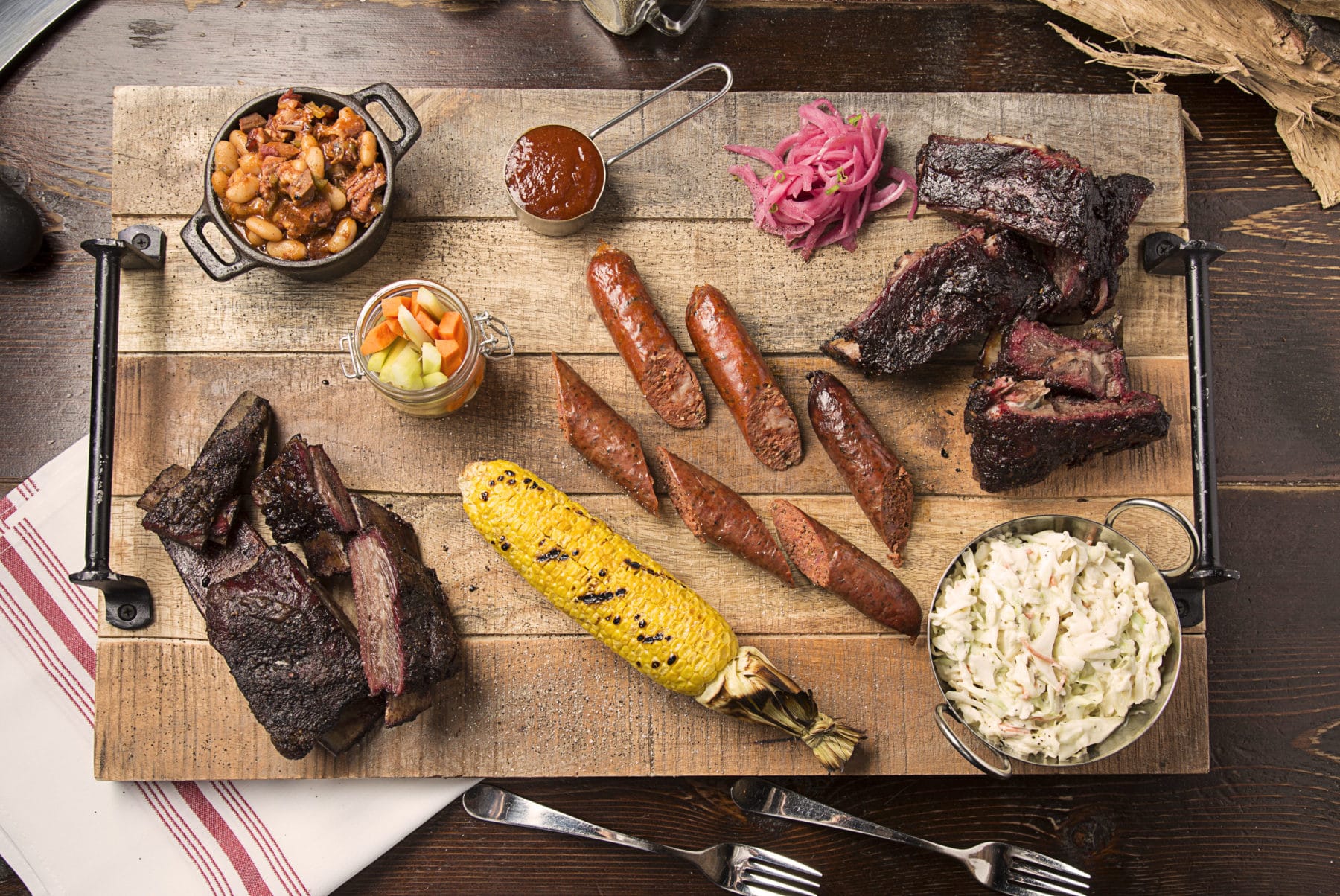 Kosher BBQ Only at Fuego by Mana
Kosher BBQ Only at Fuego by Mana
If you are in the Miami area, you must try the New Fuego by Mana restaurant.  The New Fuego BBQ is Miami's best BBQ steakhouse and smokehouse. What sets this restaurant apart from all the others? It is Kosher! Fuego offers one of a kind Kosher BBQ and Smokehouse fare. Fuego by Mana serves "no-nonsense" meat and prides itself on being a meat connoisseur's dream spot.
Start your meal with one of Fuego's unique appetizers. Why not try their pulled brisket empanadas or chicken poppers?
Follow that up with a burger that is served with crispy pastrami that has been smoked for 6 hours. Or maybe you are in the mood for a Smoked Brisket flatbread? Fuego has it all! There are limitless meat entrees that can be paired with Fuego by Mana's traditional and authentic Miami sides. You can enjoy your steak, chicken or fish with an order of rice and beans or sweet plantains.
Whether you fancy a steak or are craving a little Latin flare, Fuego by Mana has what you're looking for. Their menu hosts what you would expect from an authentic BBQ restaurant. Enjoy a Cowboy Steak served with chimichurri sauce or Fuego's Baby Chicken Skewers, grilled with Fuego's house rub. Fuego offers a selection of chicken and fish dishes that sets it apart from the mainstream BBQ and Smokehouses.
Where else can you find authentic Latin fare but in Miami? Fuego by Mana serves up every kind of taco imaginable.  From pulled brisket tacos to seared tuna tacos, Fuego is sure to delight. Enjoy 3 tacos with signature sauces and chipotle aioli. If you're craving a salad but still want to enjoy the Latin spices Fuego offers, try their Fuego Latino Salad with grilled chicken and Guasacaca.
If you are looking for lighter fare, Fuego by Mana offers delicious salads and healthy side dishes. They even have a kids' menu so you can enjoy a meal with the whole family. If you're stopping by for lunch, try one of Fuego's flatbreads or fish tacos. No matter what time of day, Fuego by Mana has what you're craving!
What is a great meal without a great beverage to go with it? Fuego by Mana serves its' own Signature Cocktails (available for dinner service only.) From the "Perfect Date" to the "Passion Fruit Mojito", Fuego offers perfect cocktails for your delight.
Visit Fuegobymana.com to view the menu in its' entirety. You can even avoid waiting in line by making a reservation online. It takes less than a minute and secures you a table when you arrive at the restaurant.
Kosher BBQ Only at Fuego by Mana, (786) 520-4082 or Make a Reservation