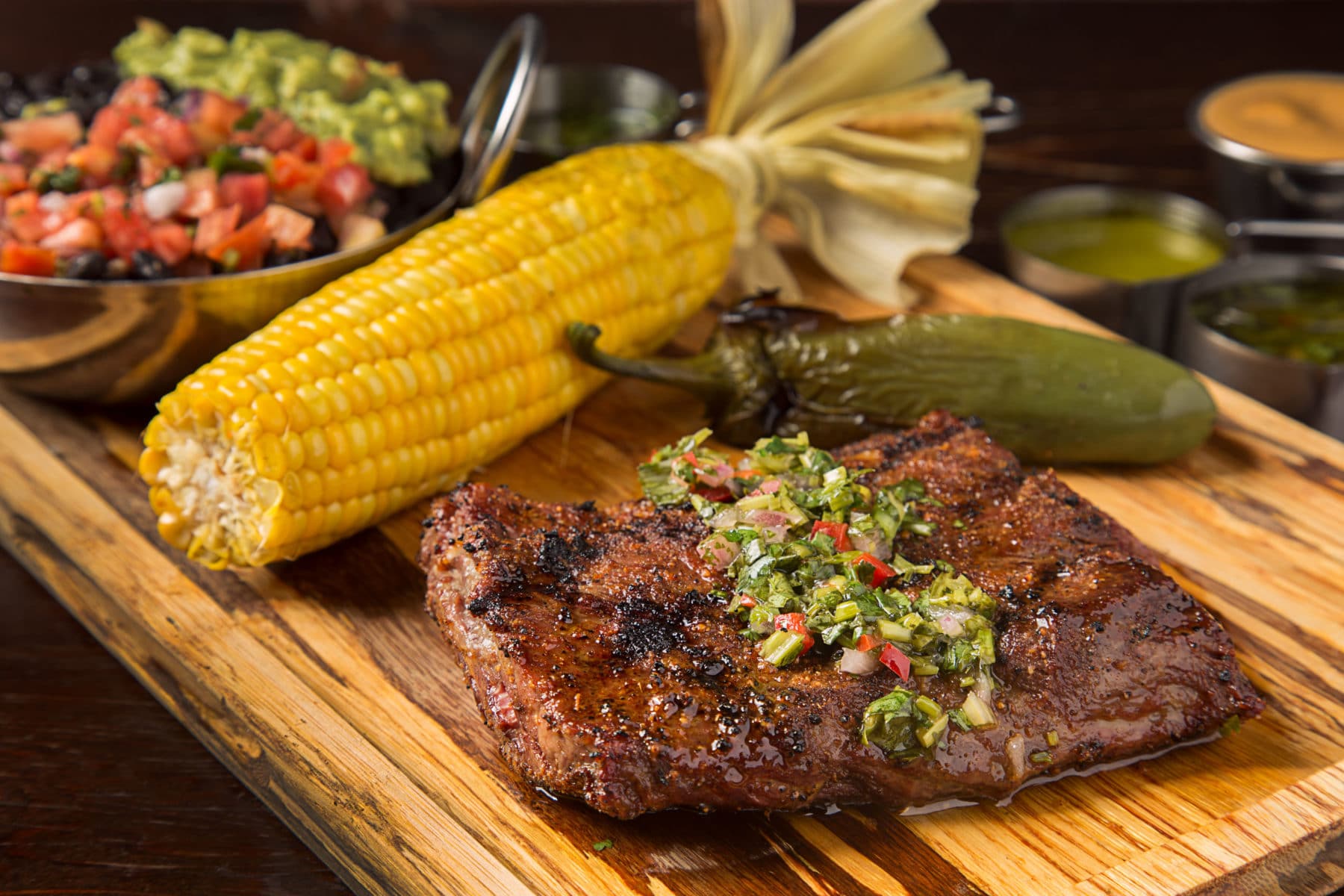 Kosher Meat Restaurant in Aventura Florida
Kosher Meat Restaurant in Aventura Florida
Kosher Meat Restaurant in Aventura Florida, If you are searching for a quality BBQ in Aventura, Florida then Kosher Meat Restaurant can be the right place for you. They have recently changed the location of their restaurant from Miami Gardens to 3585 NE 207th St. at Waterways Shoppes Aventura,
Kosher Restaurant, the best Smokehouse, and BBQ of Miami is now serving tasty burgers, steaks along with a number of delicacies grilled on the flame as a normal dream spot for meat enthusiasts. You will also appreciate this steak Kosher Restaurant if you really love BBQ.
This steakhouse offers a wide range of delicious foods ranging from a selection of house cured, smoked and aged meat to BBQ steak, flavored Latin pulled beef empanadas and good old burgers stacked with crispy pastrami smoked by the house for 6-hour.
The quality of their food will tell the quality of their service. Instead of believing in what they claim you can visit there, after reserving your table on phone or online to avoid inconvenience, to experience the truth yourself.
The menu of Kosher Restaurant
A brief look on the menu of this steak Kosher Restaurant in Aventura, Florida can help in making up your mind to visit it as soon as possible.
Their menu starts with various appetizers like Meat Chilli and BBQ/ Chipotle BBQ/ Guava BBQ/ Buffalo along with Pastrami Egg Rolls and Tuna Tartar etc.
The TACOS section of their menu includes Smoked BBQ Brisket and BBQ Chicken etc.
They also offer a variety of FLATBREADS like BBQ Pulled Beef, Crispy Pastrami, and Smoked brisket etc. to choose from.
A variety of SALADS makes their menu more special for health conscious people. It includes Seared Tuna Salad and Fuego Latino Salad etc.
They also serve different types of Hamburgers like Fuego Burger and Bolt Burgers etc.
Various types of Sandwiches are also part of the menu of this steakhouse. They may include BBQ Pulled Brisket Sandwich and Merguez Sandwich etc. All of those are really delicious.
There is a special section for kids in their menu that includes a menu specially designed for kids like Hotdog and Burgers served with fries.
The entries in the Meat menu of this restaurant include Rib Eye, Flat Iron Churrasco, and Chef Platter etc.
The entries in the Bird Section of this menu can include Fire Roasted Half Chicken and Chicken Breast etc.
Seared Salmon and Tuna Steak are some of the entries in the Fish section of this menu.
Kosher Restaurant also offers various side items like Sweet Potato Fries, Rice and Beans, Sweet Plantains and Basmati Rice etc. from which you can choose as per your liking and taste whenever you visit there.
In order to know more about this steakhouse, you can visit at fuegobymana.com.
Kosher Meat Restaurant in Aventura Florida, (786) 520-4082 or Contact Us