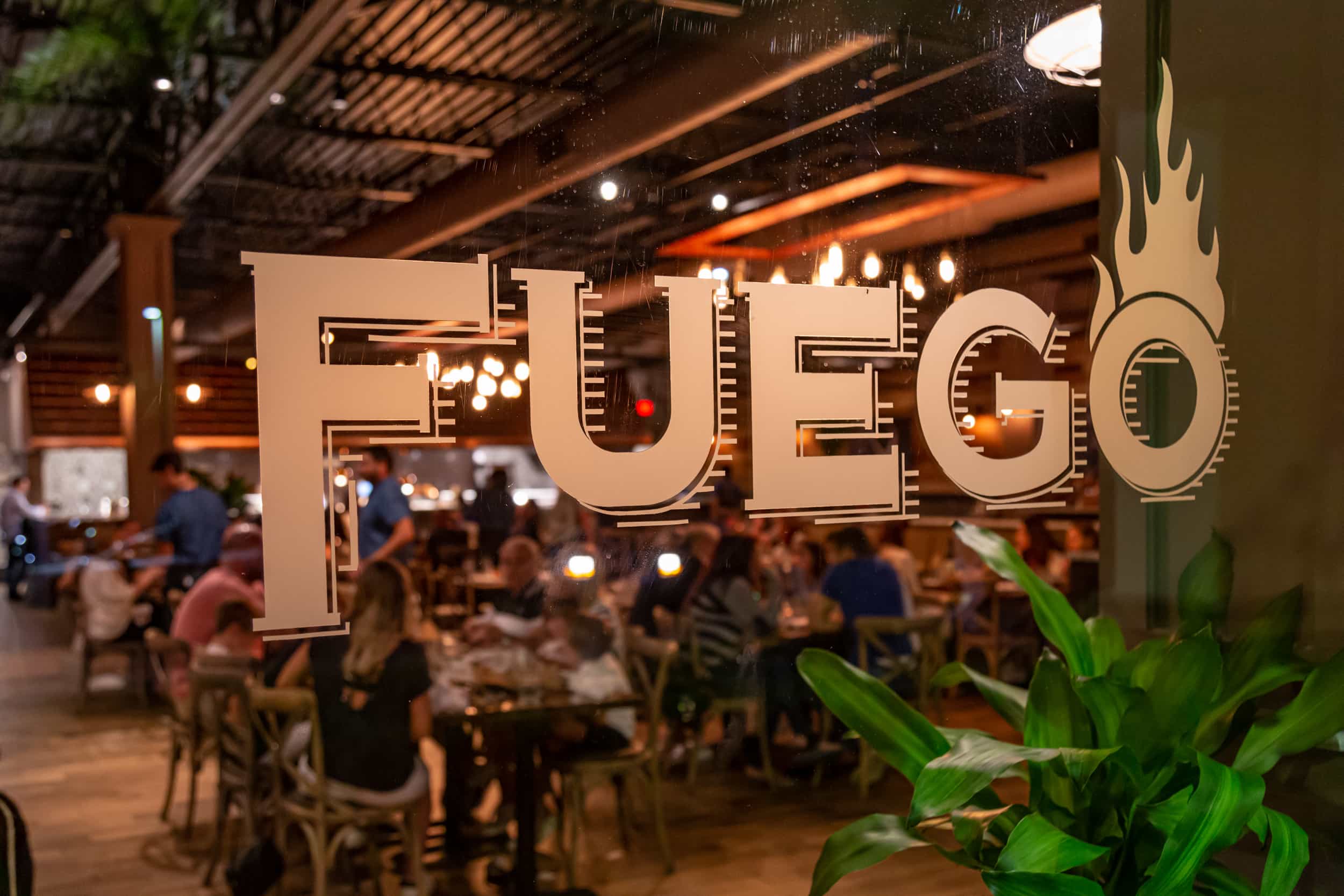 Kosher Meat Restaurants Near Me
Kosher Meat Restaurants near me;  a classic question for those that are visiting Miami for the first time.
The chosen people are no longer as choosy as they once used to be! Venturing into a good Kosher restaurant near you isn't a catch-22 anymore. But, you wouldn't just wonder into the first eatery you see just because they're keeping it Kosher, would you? So, where exactly would you go for that enchanting smoked brisket, or the impeccably-aged grilled steak?
Before going any further, have you ever asked yourself, what is it that makes some restaurants simply stand-out? Or, in other words, what makes some diners better than the rest? This may sound like an ambiguous question, but it's just a matter of putting priorities in place.
In a nutshell, the answer has nothing to do with the number of franchises a restaurant has. Nor it is anyhow associated with how well they've been able to market themselves and expand. What's important is how customers perceive the kind of services they pay for.
When it comes to opulence and luxury, Fuego-by-Mana is one elegantly-designed steakhouse that has built a reputation of being the best Kosher restaurant in Miami. Located in North Miami Beach, the restaurant serves the large Jewish communities of Sunny Isles, North Miami Beach, Bay Harbor, Bal Harbor, and Aventura.
Dining out presents one of the best opportunities to unwind and enjoy a sumptuous meal in an exclusive atmosphere. While this is exactly what people desire, unfortunately, it is not what they always receive. Let's see what makes this kosher meat restaurant an all-around Kosher restaurant which has stood the test of time to build a reputable appellation in the market.
What do they serve?
Talking about food, this Kosher restaurant has more to offer than you can ever think of. With fusion cuisines like 'Pastrami Egg Rolls', 'Shishito Peppers', 'Flat-Iron Churrasco', 'Smoked Barbeque Brisket Tacos', or 'Meat Chili', to the all-time favorite barbeques and steaks, this Kosher meat restaurant succeeds in pampering every visitor to a clever combination of scrumptious ecstasy.
The 'Fuego Chef-Platter', a meal that combines assortments from all around the world is something unique to this restaurant! They like to call it 'The rainbow diet', which is appropriately as diverse as the city of Miami itself!
With many of Miami's Jews being born and brought up in the States itself, one cannot simply ignore America's favorite pass-time – Barbequing! That being said, Fuego-by-Mana's steaks and grills hold some flawlessly strong opinions!
This kosher meat restaurant also flourishes in a subject where variety is a bit too limited – the burgers! Incongruent to a popular paradigm, the Kosher burger culture is a bit restricted due to strict dietary laws. Popular dairy toppings, like cheese, must not be eaten with any kind of meat. The Torah says a goat shouldn't be consumed in its mother's milk.
This Kosher restaurant handles this limitation with clever combinations of substitutes like eggs, garlic aioli, and mushrooms. Full points for ingenuity! As an attractive option, try their 'BBQ-pulled Brisket Burger' or, their signature 'Fuego Burger'. Or, if you're a vegan, they have your back to with their delectable 'Shroom Burger'.
Fuego-by-Mana also remains to open a till a few hours before Shabbat and offers a nice array of delights prominent and compliant with Jewish feasting traditions.
A short note on Kosher Foods:
As the saying goes – A habit well begun is half done! (All right, we improvised there a little bit!)
Fuego-by-Mana's meat success essentially commences even before it arrives to them. Having their meat supplied by the best butchers that abide by Kosher traditions, this restaurant knows where the money is! Oh, and talking about Kosher, let's have a short discussion about what it really is.
Kosher is associated with foods that strictly obey conventional Jewish dietary laws. These foods are pure and permissible for consumption in compliance with 'Kashrut' and 'Schochet'. One of these rules prohibits a mixture of dairy and meat products.
All meat dishes served by Fuego-by-Mana are derived from ruminant animals and from those that chew cud. These meats include lamb, beef, veal etc. Another dietary regulation is linked with Cholov Yisroel, which infers that a dairy product was made by milk that was obtained under the observation of a religious Jew.
What makes Fuego-by-Mana standout when it comes to Kosher meat restaurants in Miami?
Fuelled by strong demand for Kosher foods and the ever-growing dining market, Fuego-by-Mana has seen a rapid growth of customers; enabling themselves to serve them even better. People have been constantly shying away from unhealthy eating habits and the demand for high-quality, healthy foods has been on the rise. As a traditionally accepted culinary trend, Kosher foods have class of their own when it comes sought-after organic healthy food alternatives.
Over the years, several Kosher restaurants have come up advocating for the same safer and healthier foods. Fuego-by-Mana, however, has been on point with their service, ambiance, and quality concerting their clientele.
Apart from an all-embracing variety of succulent chefs-d'oeuvre, this Kosher restaurant offers an exemplary dining environment. The interior space has been transformed into a nimble wood-infused dining paradise perfect for that weekly family dine-out, long-awaited get-together, or date with your better half. Moreover, your kids can also enjoy a modest Kosher menu of their own with chicken fingers, hot dogs, and the Kid's burger to select from. Into the bargain, Fuego-by-Mana also provides valet parking to visitors – a 'once in a blue moon experience' when in Miami!
In a market with a high demand for fast-food and specific menus, finding a unique niche that's marketable can be a daunting experience. Venturing into healthy Kosher foods was a no brainer for Fuego-by-Mana. The co-founders, Pat, and Bishul Yisroel spotted the silent call of the Jewish community and were quick to blend in with their passion in serving one of the most affluent Jewish regions of Miami.
If you still think we are exaggerating and are having trouble wrapping your head around what we just said, make your way towards FUEGO BY MANA, 3861 NE 163RD ST North Miami Beach, FL 33160 (INTRACOASTAL MALL), Tel: (786) 520-4082 and find out yourself what other regulars have been relishing themselves to in the best Kosher meat restaurant in Miami. Make your reservation now