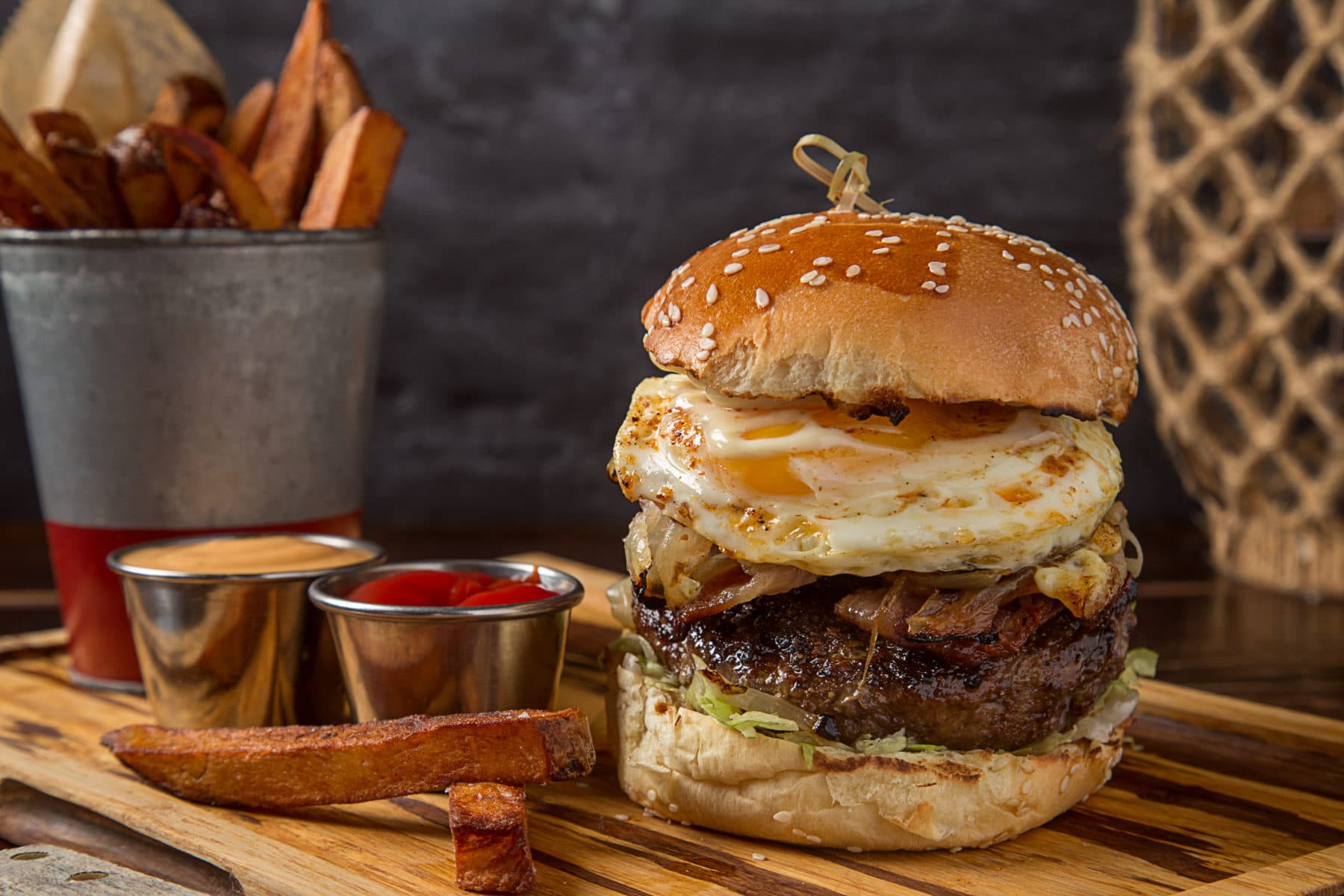 Miami Kosher Restaurant Hamburgers
"Choosing where to go for the best kosher burgers in Miami has always been a hotly debated topic."
A debate between friends about which restaurant serves up the most mouth-watering, melt-in-your-mouth hamburgers can be an intense one.
However, the kosher burgers at Fuego by Mana in North Miami Beach have already earned the recognition of most burger lovers for their high quality.
The chefs at this popular spot are no slouches when it comes to making a great-tasting patty and topping it with fresh ingredients. The meat is even ground on-site!
The burgers at Fuego by Mana are unparalleled – specifically designed to keep you coming back for more. From the 4 types of savory, juicy beef patties that will make your mouth water (and satisfy any appetite), it's no wonder these have been our flagship since opening!
FUEGO BURGER
BOLT BURGER
BBQ PULLED BRISKET BURGER
BACON BURGER
Whether you're a burger connoisseur or just looking for something different, Fuego by Mana has the perfect dish to satisfy your cravings. Our burgers are made with top-quality meat and fresh ingredients like hand-cut fries topped off our signature sauces that will leave you wanting more!
Prepare to experience the best kosher burger you've ever been to.
 Fuego by Mana Miami Kosher Steakhouse 
is a sophisticated kosher meat restaurant offering an extensive menu of hand-selected, Prime grade meat; with options ranging from juicy burgers and delicious steaks, to mouthwatering flatbreads. You won't be disappointed in their selection!