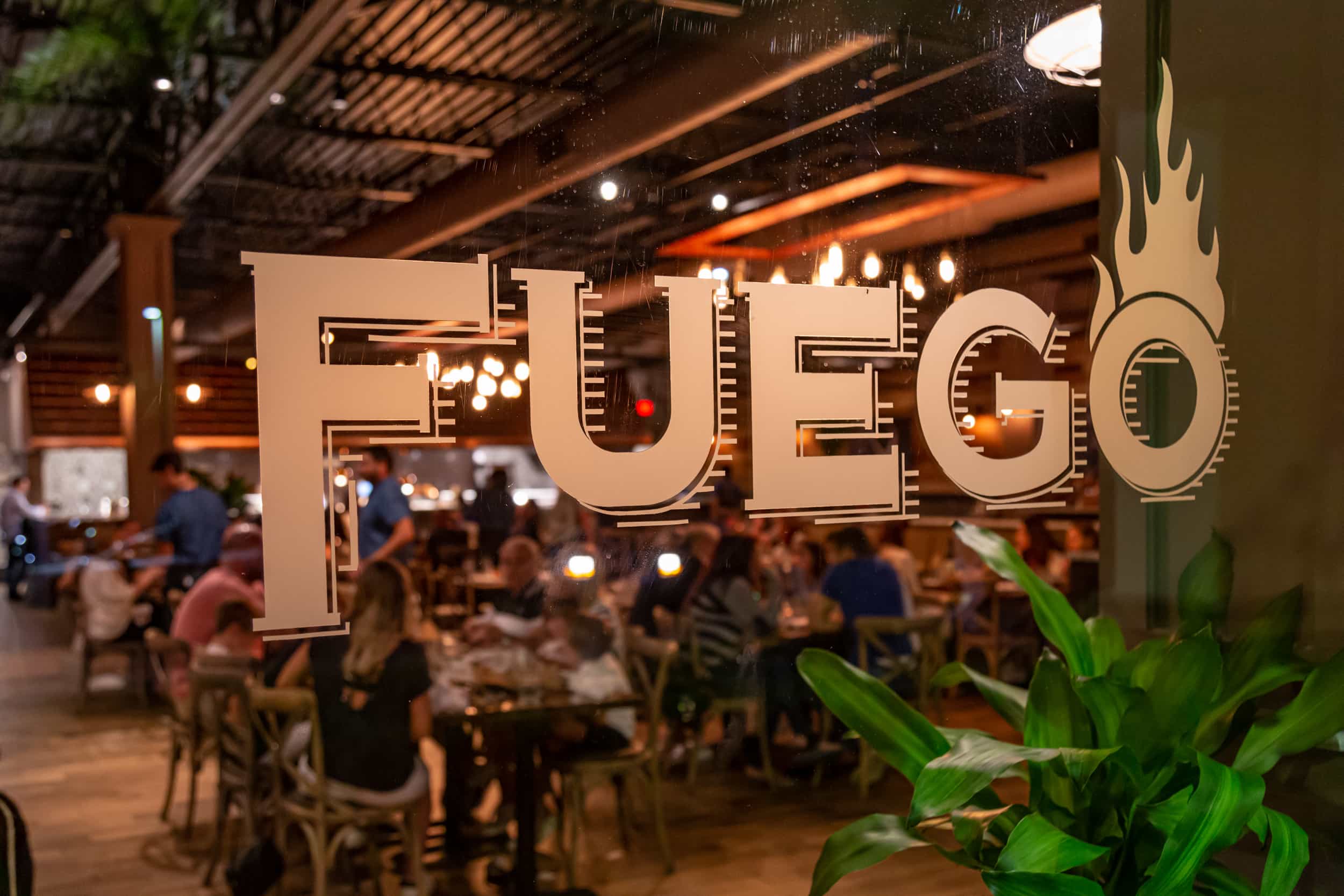 The Best Kosher Meat Restaurant in Miami
Having graced Aventura and Miami Beach for more than 5 years now, Fuego by Mana is second to none when the subject is about the best Kosher meat restaurants Miami can offer. With an elegant wood-infused interior, not only is this steakhouse the best meat restaurant in town but also an epitome of class and luxury.
Planning to take your family out for dinner? Looking for a pleasant place to hang out with your friends? Or, trying to impress your date with some luscious wine after watching the magnificent sunset at nearby Miami Beach? This Kosher meat restaurant requires you to answer one simple question – are you craving for some mouth-watering juicy meat? And, more often than not, you certainly know the answer already! With that being settled, you can be assured you've selected a venue with the exact ambiance you might desire.
What does the restaurant serve?
Ranging from regular meat staples like the beef salad (which actually comes with a bit of a pleasant succulent variation in the form of the 'Fuego Salad') to Kosher meat fusion cuisines like the 'Smoked Barbeque Brisket Tacos' or the 'Pastrami Egg Rolls', this Kosher meat restaurant has a menu as diverse as the people who visit it. Needless to say, it triumphs in getting their customers indulged in an ingenious variety of Kosher meat cuisines, supplied by the best butchers in the region. And, not to forget, if your kids are coming along, they too can enjoy a dairy-free menu of their own. The options being – hot dogs, chicken fingers, and the Kid's burger.
The 'Fuego Chef-Platter', a dish unique to the restaurant, as well as, to Miami, brings together ten different meals. Fittingly, they like to call it, 'a rainbow diet'. As the best Kosher meat restaurant in Miami, they take pride in their American, Barbecue and steakhouse cuisines that come with a spark of Jewish cordons bleu.
Visitors have often praised how Fuego by Mana's menu combines influences from all across the world. If you're in for some spice, have a go at the 'Flat-Iron Churrasco' or the 'Meat Chili'. Haven't grilled some meat with your friend from Texas in while? No problem! They'll have you covered with their 'Artisan Smoked Sausages', 'Grilled chicken', 'Dinosaur Ribs', and the 'Smoked Brisket'. As a matter of fact, dare I say, these aren't even the real deals they have on offer!
So, what are their signature meat dishes
If you are digging for the restaurant's best Kosher meat dishes, try opting for their 28-days aged grilled steaks. Furthermore, it might just come as a surprise knowing the number of items of meat entrees they have on offer. The 'Fuego Reserve Cut', 'Fuego BBQ back Ribs', 'Fuego Chef Platter', 'Fuego Baby Chicken Skewers', 'Fire Roasted Half Chicken', 'Cowboy Steak', 'Rib Eye' and a lot more are some of their most popular orders.
And, if you think this is a little too heavy for your appetite, you might just want to 'Stick to your ribs'. No pun intended!
Oh, and did we mention their 6-hour home 'Smoked Pastrami'? Or, their wide-ranging Latin flavors like the 'Pulled Beef Empanadas', the 'Fuego Latino Salad', or the 'Chipotle Rub-Bread Chicken Sandwich'? Or, even their modest, but scrumptious selection of fish, that includes, the 'Seared Tuna Tacos', 'Tuna Salad', the 8 oz. 'Tuna Steak', or the '8 oz. Sheared Salmon'? Well, we probably might have missed them! This restaurant's menu is so extensive it just might not be viable to describe everything through a single blog post.
A little about Kosher Meat:
Having paid close attention to Jewish gastronomy, Fuego by Mana's cuisines have been derived from traditional Hebrew dietary cultures which prioritize on meals to be pure and fit for human consumption. The laws of Kosher, particularly 'Kashrut' and 'Schochet', come with comprehensive legislation about permitted and forbidden foods. Fuego by Mana makes sure to embrace all Jewish rules in their culinary achievements. Kosher meat cuisines like the 'Cowboy Steak', the 'Pepper Crusted Center Cut' and the 'Fuego Reserve Cut' are derived from animals with hooves and those that chew the cud. These include cows, bulls, goats, springbok, veal, lamb and sheep.
What makes Fuego by Mana the best Kosher meat restaurant in Miami?
You might ask what makes Fuego by Mana the best Kosher meat restaurant in Miami? After all, we aren't in those days anymore, where finding a list of good Kosher meat restaurants would have been distressingly short!?
While Fuego by Mana's ambiance, service, and the eclectic selection of appealing cuisines are enough to get them the title of the best Kosher meat restaurant in Miami, what makes them really stand out is the high standard of the quality of their meats and the techniques through which they are prepared. In the end, it is all about the flavor when it comes to food! Moreover, they are one of the few Kosher meat restaurants in Miami that open on Saturdays after Shabbat. As most might know, this is the time after sunset, associated with important feasting traditions among the Jewish community.
Besides, the food industry is one where customers seek the healthiest and tastiest options available to them. And, at times, it becomes hard to satisfy ones preference without a compromise. According to the co-founders, Pat Yisroel, and Bishul Yisroel, this is where Fuego by Mana walks the extra mile just to meet the desires of their customers. They feel that is how they have been able to stay ahead of their competition. Think of this Miami Kosher meat restaurant as your home kitchen with the best of chefs paying their undivided attention to your tastes and preferences. In fact, they even consider customizing your meal according to your preference to be their top priority.
If you still haven't understood what makes this place the best Kosher Meat Restaurant in Miami, just head towards FUEGO BY MANA, 3861 NE 163RD ST North Miami Beach, FL 33160 (INTRACOASTAL MALL), Tel: (786) 520-4082 and find out yourself what other regulars have been relishing themselves to in the best Kosher meat restaurant in Miami. Make your reservation now