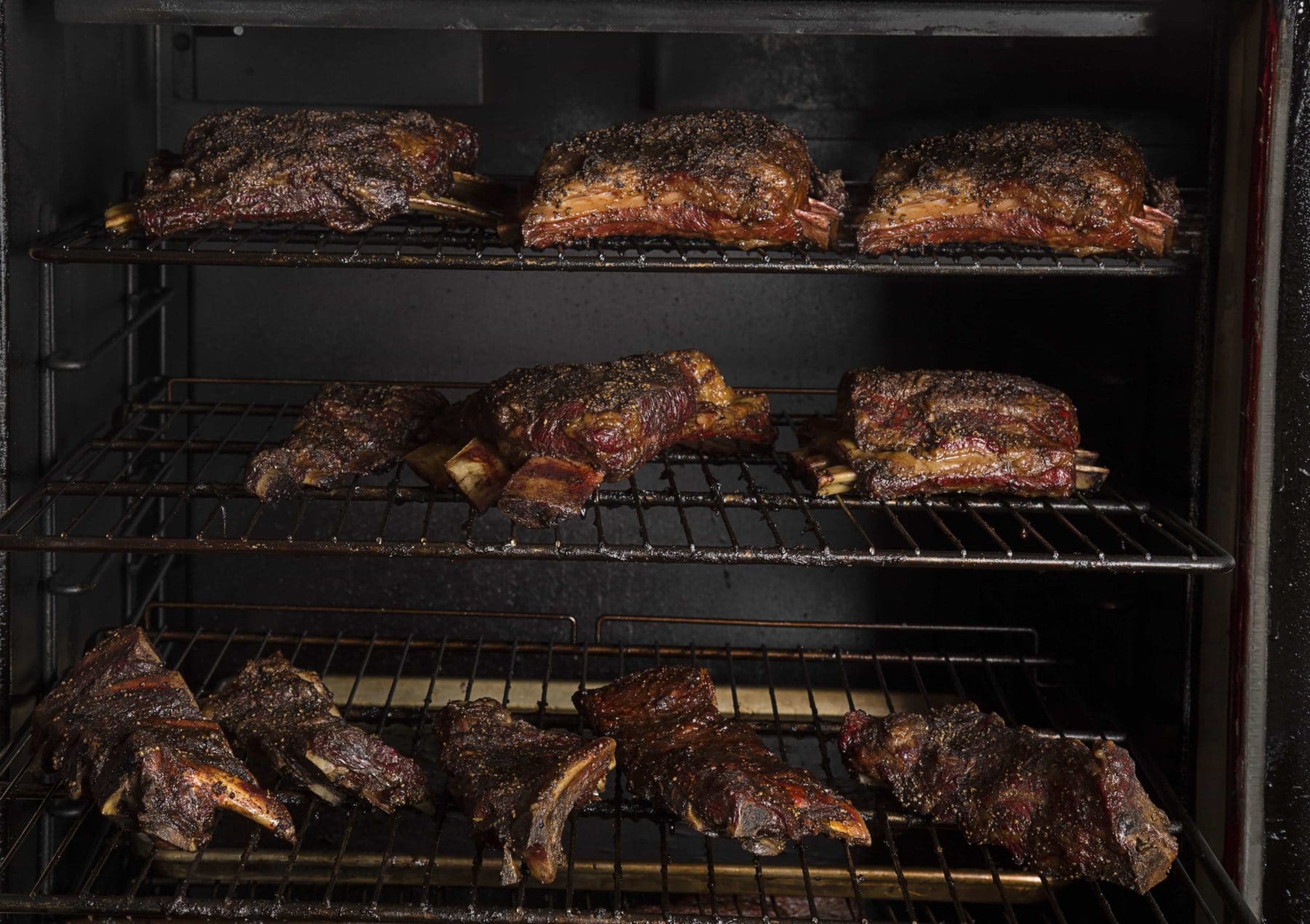 The Smoking Hot Kosher Barbecue Restaurant
The Smoking Hot Kosher Barbecue Restaurant
The soul BBQ experience comes reloaded with The New Fuego. Housing some of the best chefs in Miami, Fuego unveils the art of seasoned cooking as Miami's best Barbecue Kosher Restaurant. The famed Smokehouse offers purely scrumptious steaks, burgers and various other tempting BBQ delights. Offering a mesmerizing escape for avid food lovers, the kosher restaurant offers a great variety of flame grilled delights that are a product of perfect flavor and enchanting fragrance.
The New Fuego isn't just about food, but about a memorable dining experience! The rustic modern décor that adorns the widely spaced
interiors of the restaurant craft a pleasurable ambience for the guests here. Be it the wooden theme, the perfect rose-golden lighting, meticulously placed tables, or the relaxed chairs, the place is worth a perfect dinner experience in Aventura Florida.
A Connoisseur's Dream Spot, A Perfect BBQ!
At the end of the day, it is all about the taste that lasts in your memory! Fuego offers you a never-ending range of grilled delights that
include – tempting appetizers, perfectly grilled steak, flame-grilled chicken offerings, delicious hamburgers, perfectly flavored sandwiches, crispy BBQ flatbread, and Latin-flavored salads, etc. And you can enjoy chewing your food with some signature cocktails.
As you move towards the mains, the Fuego Center Cut Steak with its perfectly flavored species and Chimichurri or Mushroom sauce
combination is sure to make your day. The skillfully grilled Rib Eye Steak with its Pepper sauce combination is not just delicious but overwhelming. The special Chef Platter is another dish that doesn't just feels right in your mouth but satisfies your soul.
Scrumptious and crispy the signature Fuego Burger at the kosher Barbecue restaurant allows you to explore the most delicious of Latin
flavors in each bite. Hot Sandwich with the rightly spread layers of pickles, tomato and caramelized onions feels just perfect for a brunch.
Skillfully seared Salmon fillet in combination with olive and pepper flavored corn salsa can be a good choice if you wish to try
something fishy. Fuego Baby Chicken Skewers is another perfectly grilled delight for chicken lovers.
It Is All About A Delightful Experience!
The immaculate Barbecue restaurant in Aventura is a product of mesmerizing ambiance and impressive hospitality. The rusty modern decor of the widely spaced kosher restaurant goes in perfect harmony with its wooden tone that is adorned with a rose-golden lighting theme. As soon as you relax in your chair you are aware of that authentic feeling that the restaurant displays. The room between the tables is voluminous so as to offer you a comfortable privacy. The waiters here are perfectly skilled and friendly in nature, while you will be amazed to see the promptness they execute in their work. Fuego is inevitably one of the best Barbecue Kosher Restaurants in Aventura that offers you a perfect dining-out experience.
The Smoking Hot Kosher Barbecue Restaurant, 3585 NE 207TH ST, Aventura, FL 33180, 786-520-4082